Case study
Innovation & Product Design
Augmented Reality: Empower wineries and consumers with smart labeling solution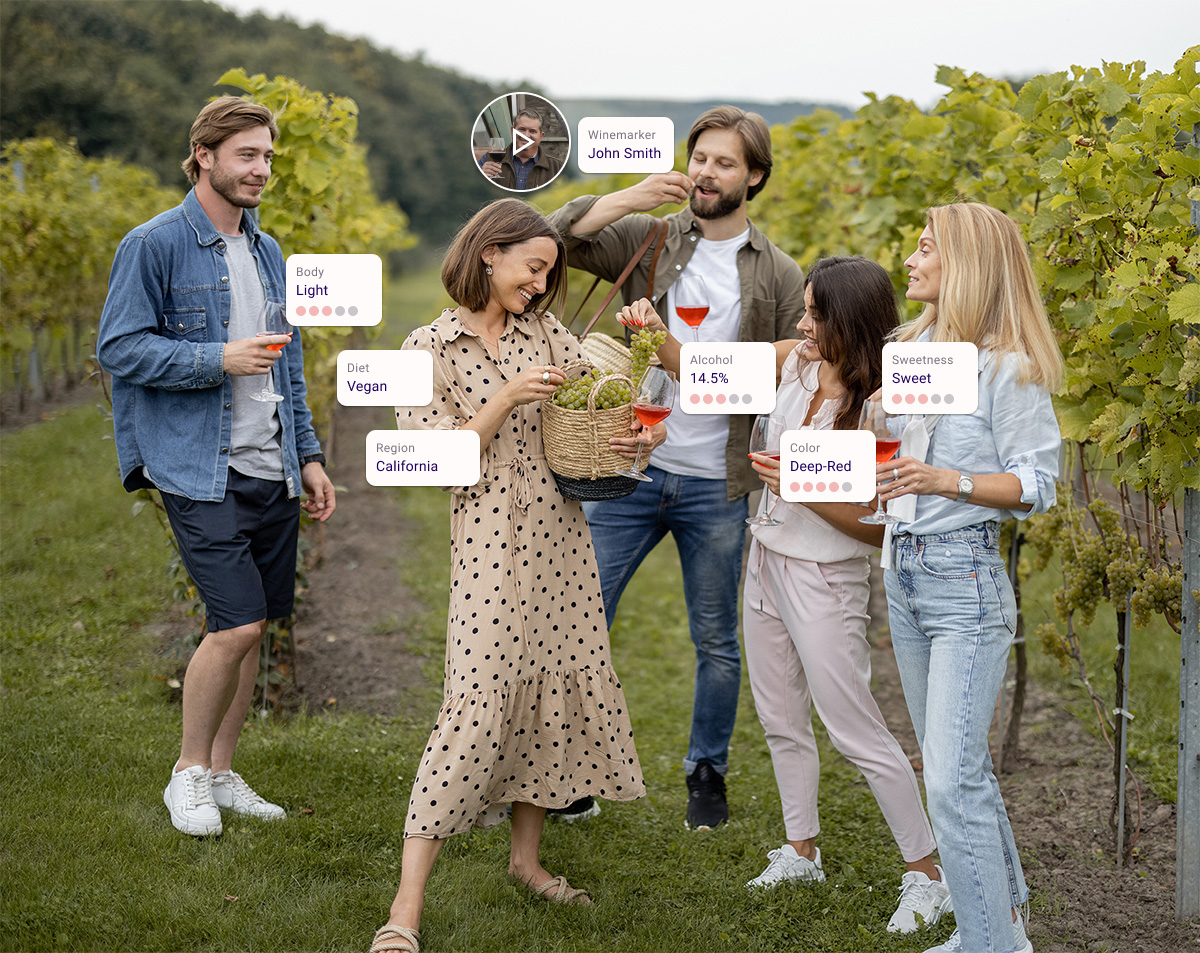 Introduction
This case study showcases the innovative solution designed and developed for LabelX startup, to revolutionize the wine and packaging industry using augmented reality technology.
Problem Statement
Wineries and liquor stores:
Limited differentiation and difficulty standing out in a crowded market
High marketing and packaging costs
Environmental concerns and pressure to adopt sustainable practices
Difficulty in providing accurate and accessible information to everyone
Consumers:
Overwhelming choice and lack of confidence in selecting a wine
Dietary restrictions and health concerns
Difficulty accessing accurate and trustworthy information about wine
My Role
As a Product Designer and Business Analyst, my role involved researching, developing product strategy, and designing the AR solution that enables wineries to share their unique story and attributes with their customers, while also reducing packaging costs.
Research & Understanding Target Audience
Gathered data from market research, surveys and interviews with wineries.
The Winery Owner

I want to share my unique story and characteristics with my customers. I'm looking for innovative ways to stand out in a crowded market and connect with new generations of customers. It's important to me that the solution is cost-effective and doesn't require additional printing or packaging costs.

The Wine Explorer

I love trying new wines and experiencing different flavors and aromas. When I'm shopping for wine, I want to be able to quickly access information about the wine's flavor profile, region of origin, and winemaking process to make informed decisions.

The Health-Conscious Wine Enthusiast

I'm always looking for wines that align with my dietary preferences and health goals. I have concerns regarding sulfite levels, sugar content, and calorie count, so I want to be able to access nutritional information about the wine, such as calorie and sugar content, quickly.

The Person with Disability or LEP

As someone with a disability or limited-English proficiency, I find it difficult to access information about the wine provided on traditional wine labels. I'm looking for an accessible solution that allows me to access information about the wine in an audible format that I can understand. Additionally, I want to be able to use this solution independently.
Conducted market research and analyzed existing benchmarks, surveys, and competitive analysis to identify key features and challenges faced by the wine industry and consumers.
Interviewed 5 wineries to understand their needs and pain points related to wine labeling, packaging, and marketing.
Surveyed over 100 wine customers to gather insights on their buying habits, pain points, and preferences when selecting a wine.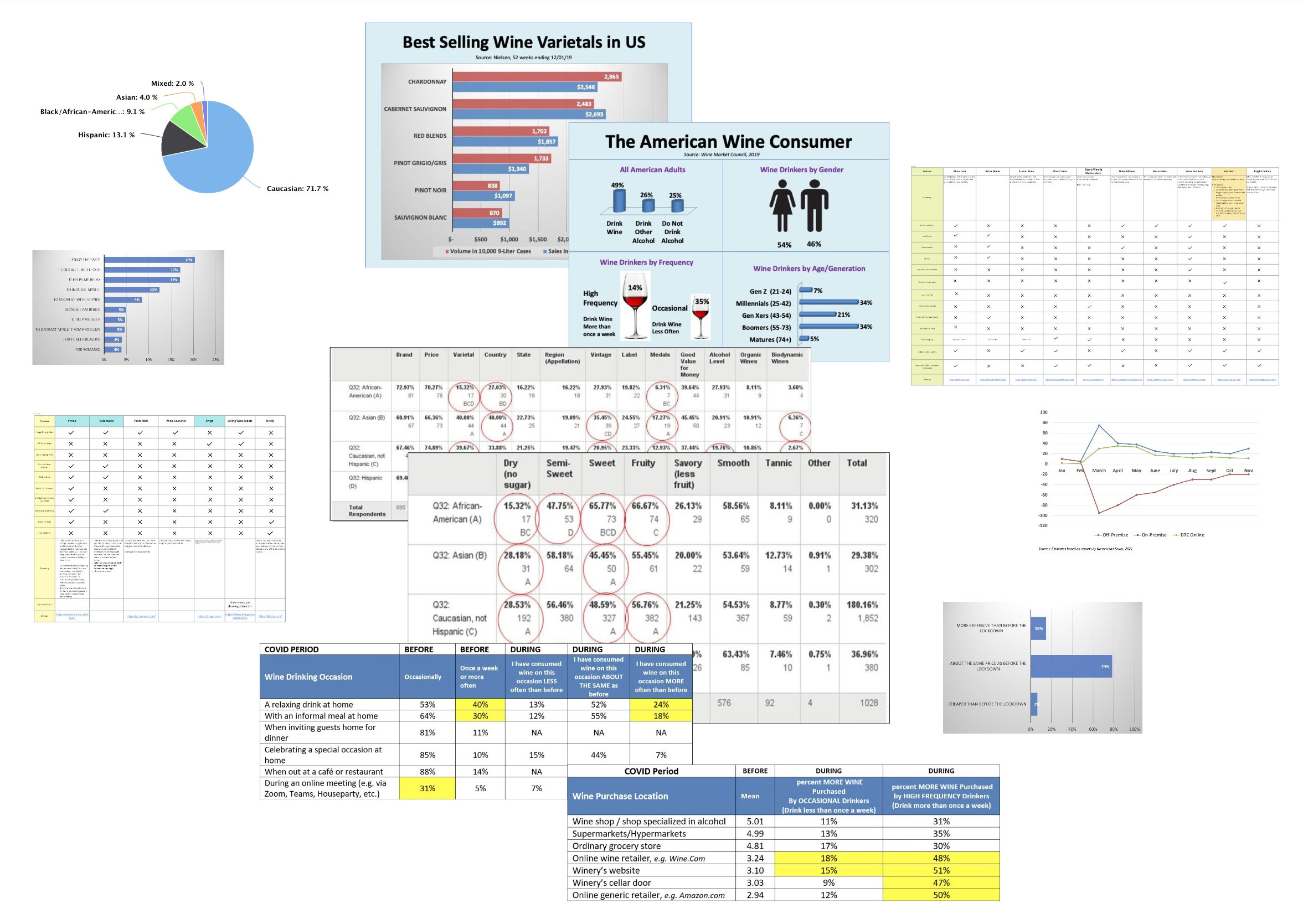 Key insights
66%

of consumers in the US read food and beverage labels for nutritional information, but this information is often not provided on wine labels.

Source: Food Insight

60%

of adults report that they have dietary restrictions, such as gluten-free or low-sugar diets, that may affect their wine consumption choices.

Source: Food Insight

52%

of wine consumers in the US are interested in learning more about the stories and people behind the wines they drink.

Source: Wine Intelligence

11x

Customers who engage with products using augmented reality are 11 times more likely to make a purchase.

Source: Harvard Business Review
For businesses
Stand out in a crowded market and engage new generations.
For consumers
Discover new products confidently with the personalized tips.
For everyone
Multi-language, audible with interactive and informative labels.
For environment
Save resources, improve logistics and reduce paper-based labels.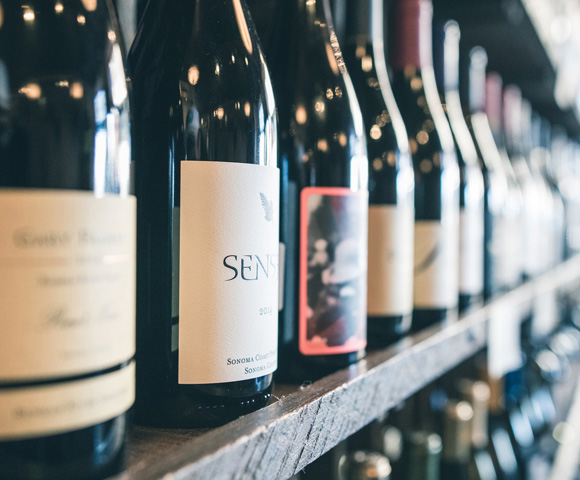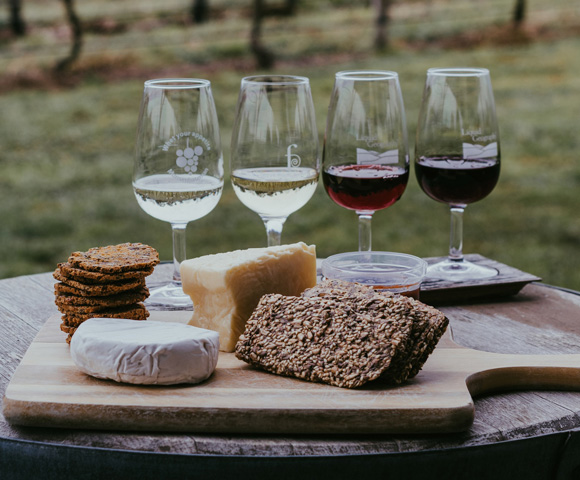 Design Process
The big idea with the Design Sprint is to build and test a prototype in just five days. I worked with a small team and rapidly progressed from problem to tested solution.

Key Features for MVP
These features chosen based on customer feedback, winery needs, and market analysis.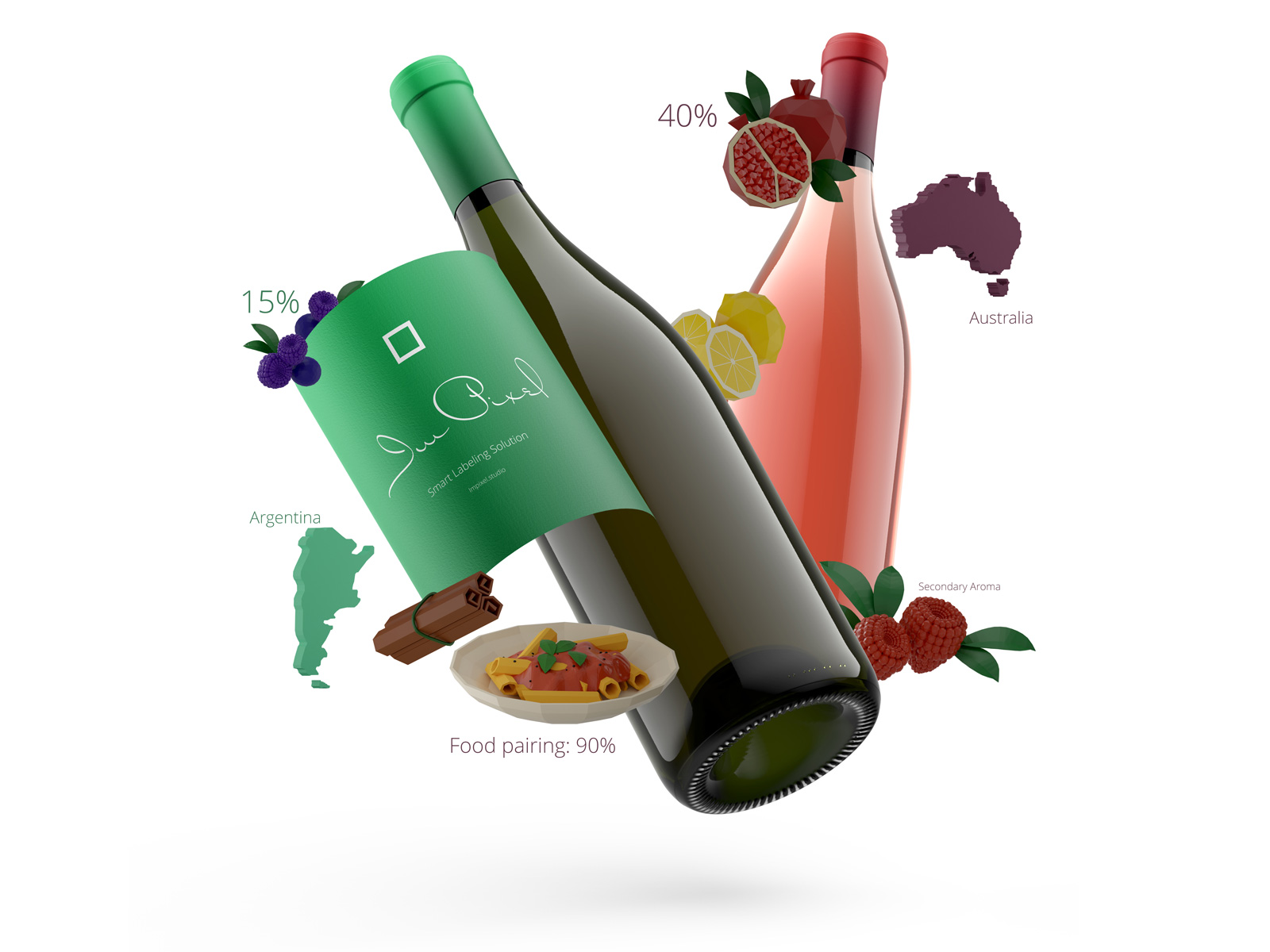 Initial Launch Location: North Carolina
To increase the chances of success, we've decided to focus on launching in a single state initially. North Carolina is home to a diverse range of wineries, producing a variety of wine styles including reds, whites, and sparkling wines.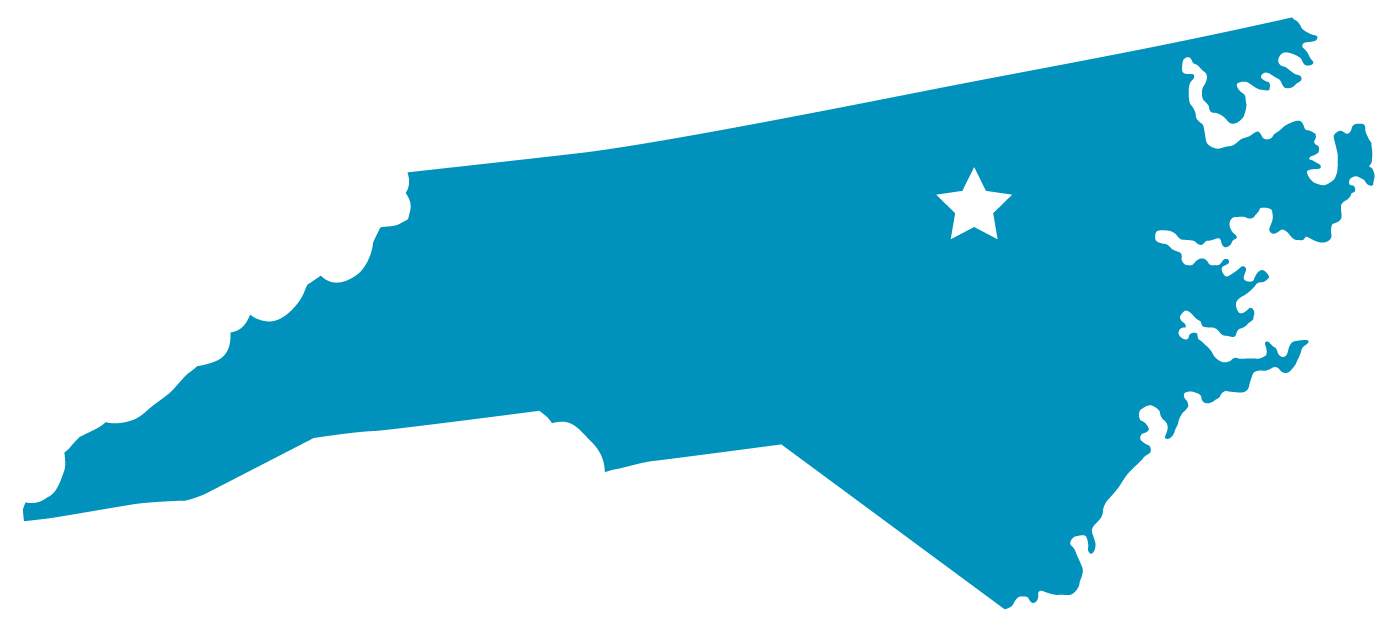 More than 200 wineries
Generates more than $1.7 billion annualy
More than 1,800 acres of vineyards
NC wines have won over 5,000 awards
Rapid Prototyping
Created low to hi-fidelity prototypes to test and refine the user experience.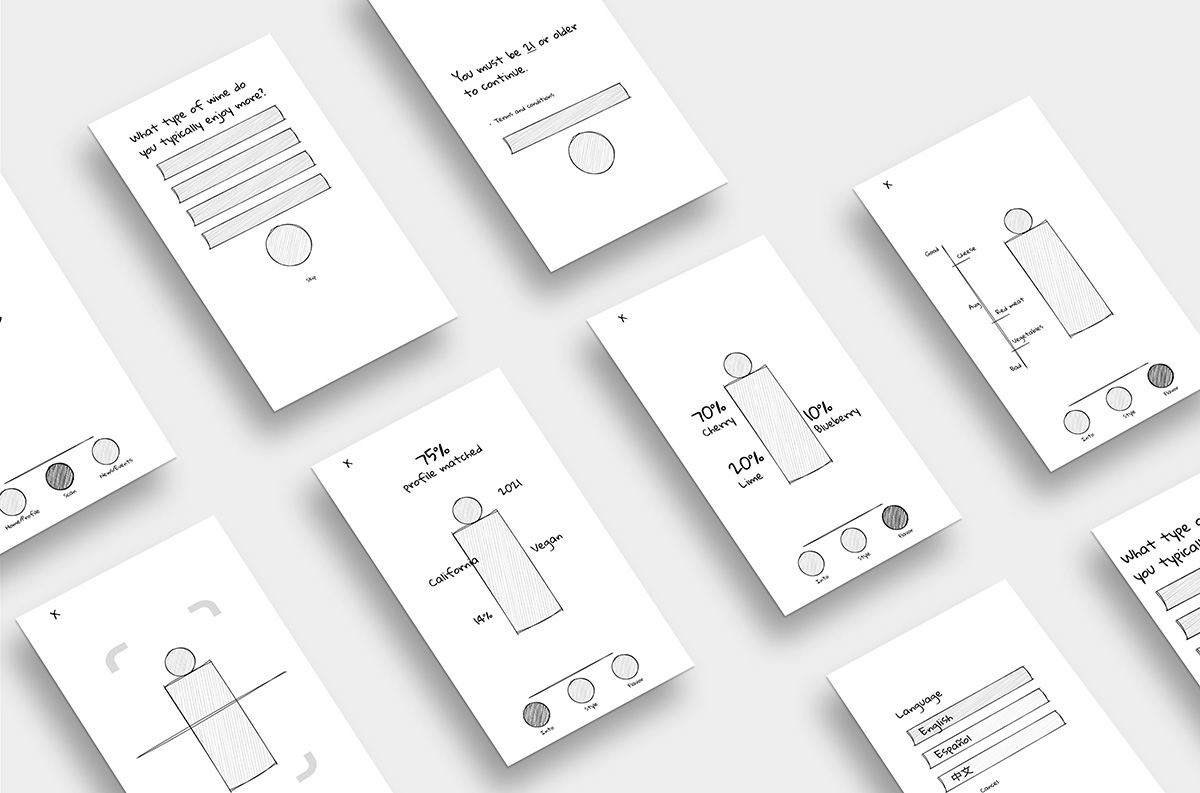 First Prototype: Observing Wine Buyers at Harris Theater 🎉
Initial Prototype: First Two Weeks
I presented the initial prototype to potential users, which included a simplified version of our key features. I conducted a guerrilla test by observing wine buyers and gathered data.
5/10 users interested in seeing recommendations for specific occasions, such as dinner parties or holiday gatherings.
7/10 users indicated that they would like to see food pairing suggestions and nutrition facts for each wine.
8/10 users stated that they would prefer to use the app for future wine purchases.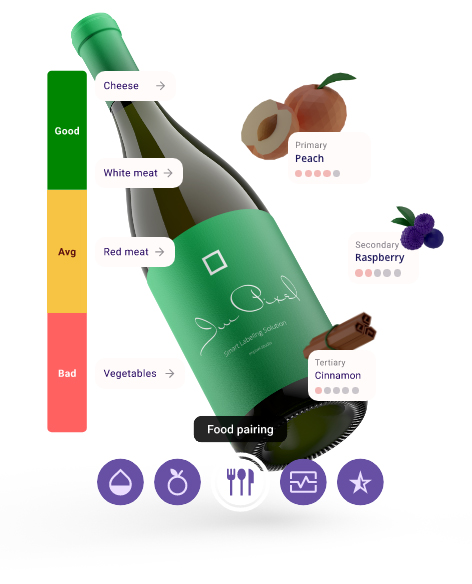 How it works
The app empowers wineries to effortlessly share their unique product characteristics and captivating winery stories with customers. Through the user-friendly dashboard and extensive database, wineries can access a curated list of food pairings, flavors, and aromas, which they can easily customize for their own products.
By simply scanning labels with their mobile phones, users gain access to over 50 complementary data points, akin to having a personalized sommelier at their fingertips. This innovative solution not only enhances user retention but also boosts overall satisfaction.
Mobile Apps for Android and iOS
No label changes, QR codes, or barcodes required
Easy-to-Use management dashboard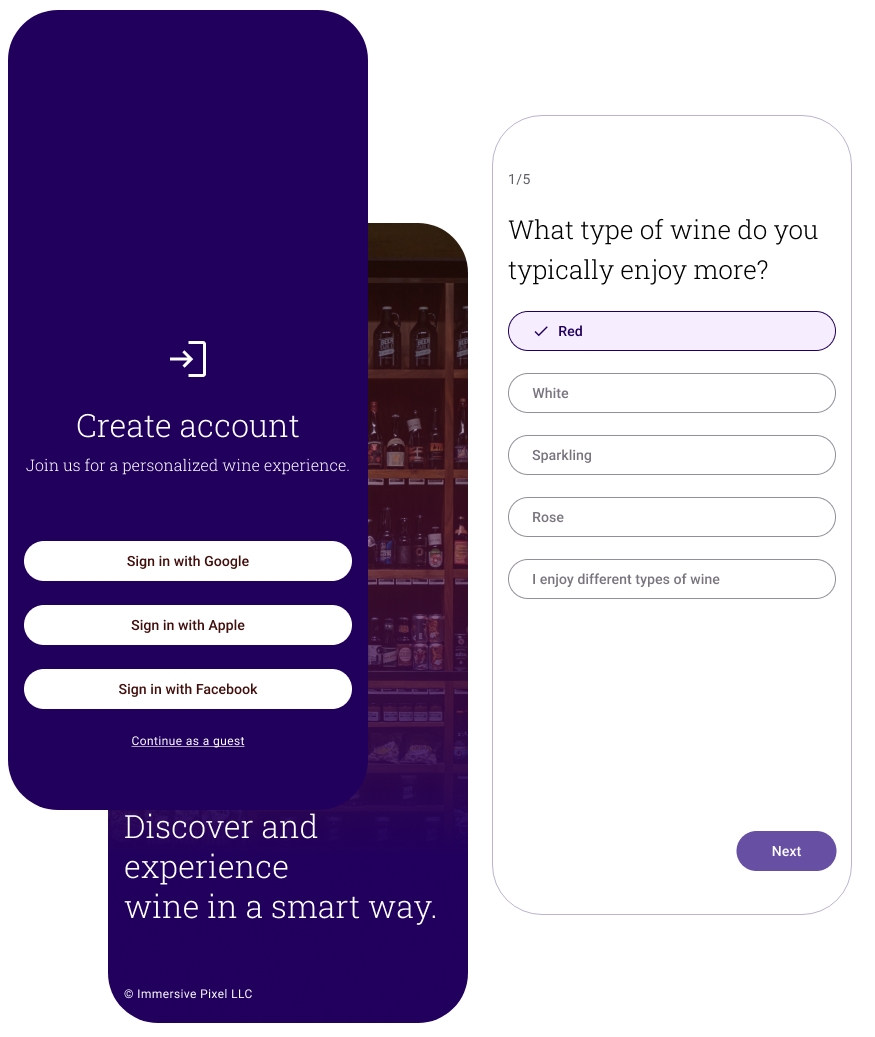 Seamless Onboarding
Effortless sign-up with Google, Facebook, Apple, or as a guest.
Five simple questions to understand wine preferences. These insights enable the system to provides personalized recommendations.
Label scanning & AR
The solution eliminates the need for label changes, QR codes, or barcodes.
The labels are automatically detected and recognized through the cloud service.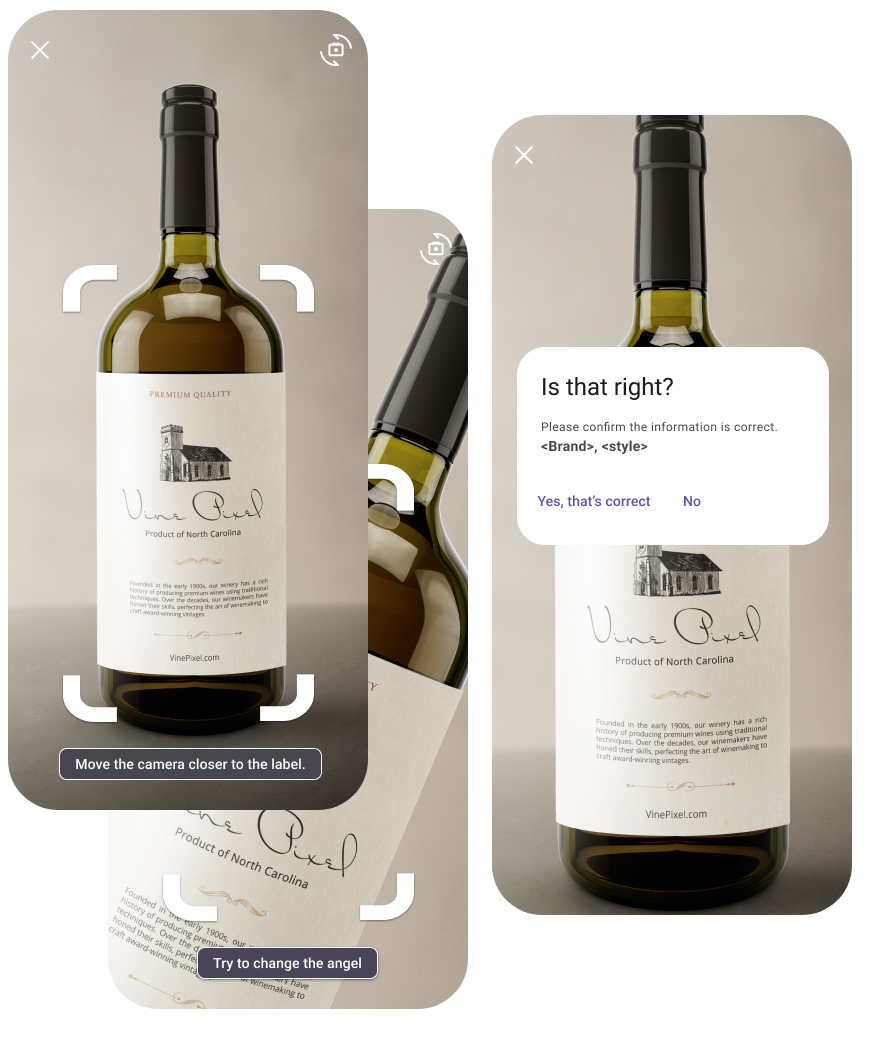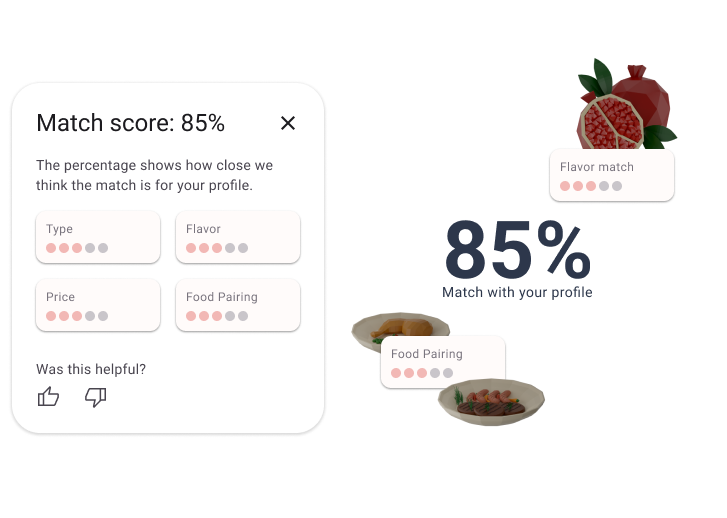 Percentage match
Developed an algorithm to analyzes user surveys, scan history, and employs machine learning to provide percentage match.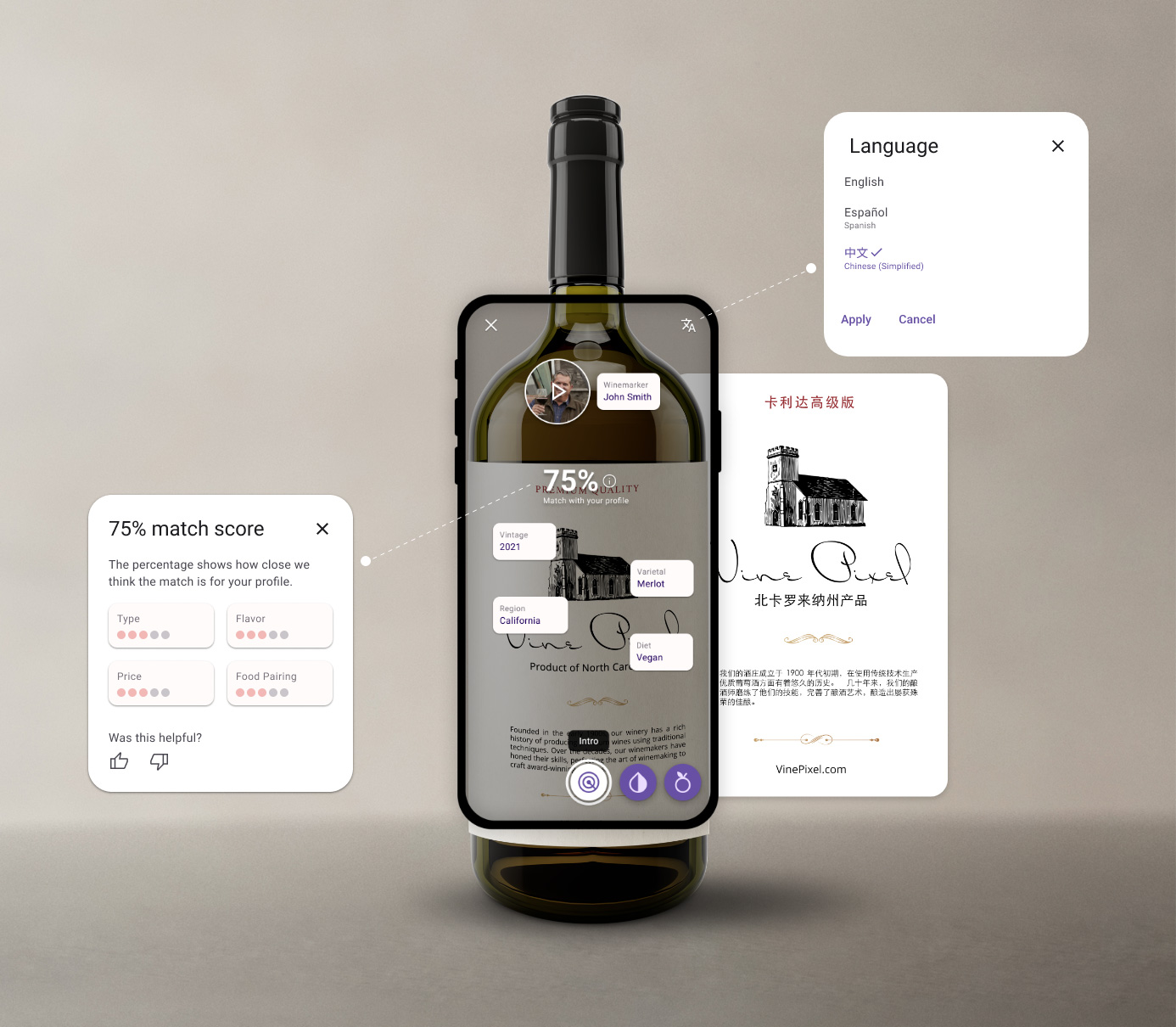 Multi-Language & Audible
Enhancing accessibility and international experience.
Elevate wine labels with English, Spanish, and Chinese languages, catering to diverse preferences and aiding users with limited English proficiency.
Auddible information for users with vision impairment or blindness.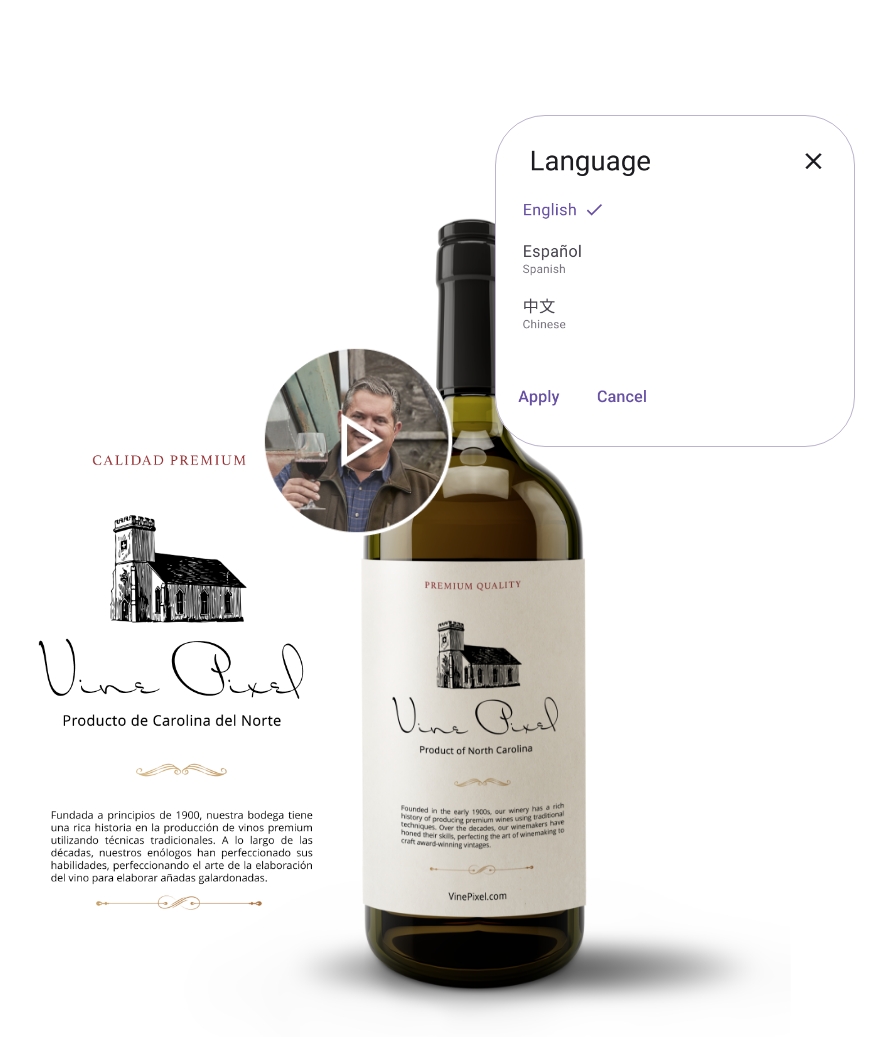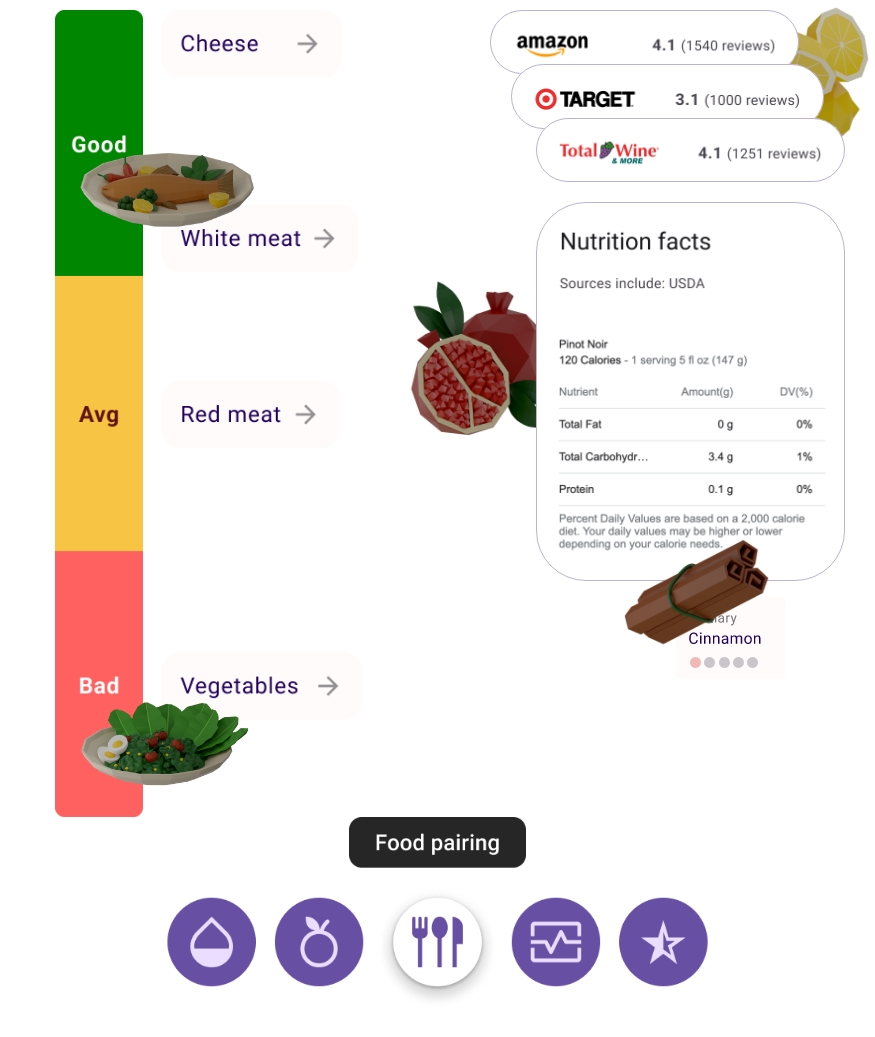 50+ unique details and engaging content
Added 50 unique details, including the winery's story, style, flavor, aroma, nutrition facts, food pairings, reviews, and valuable health/diet information.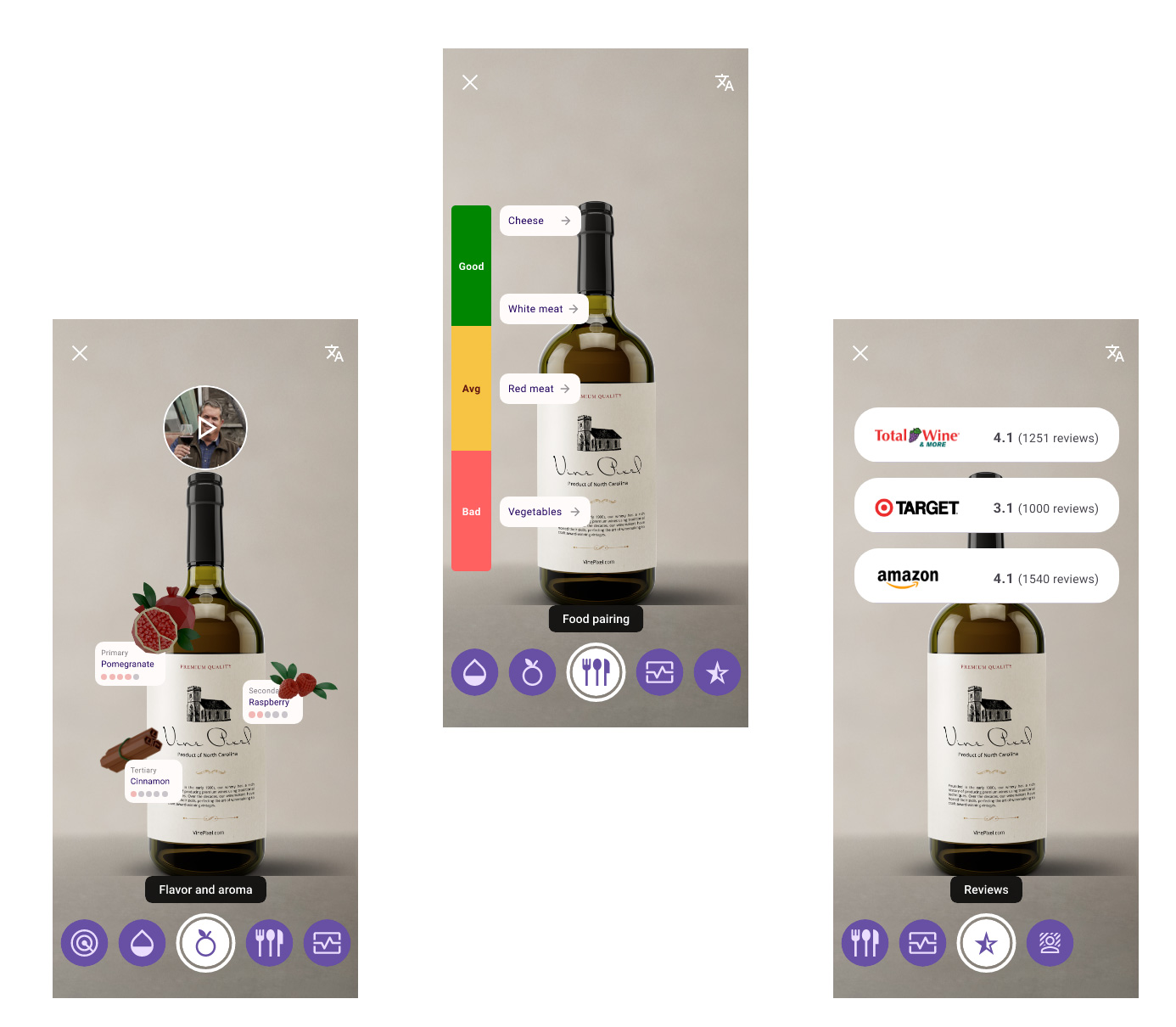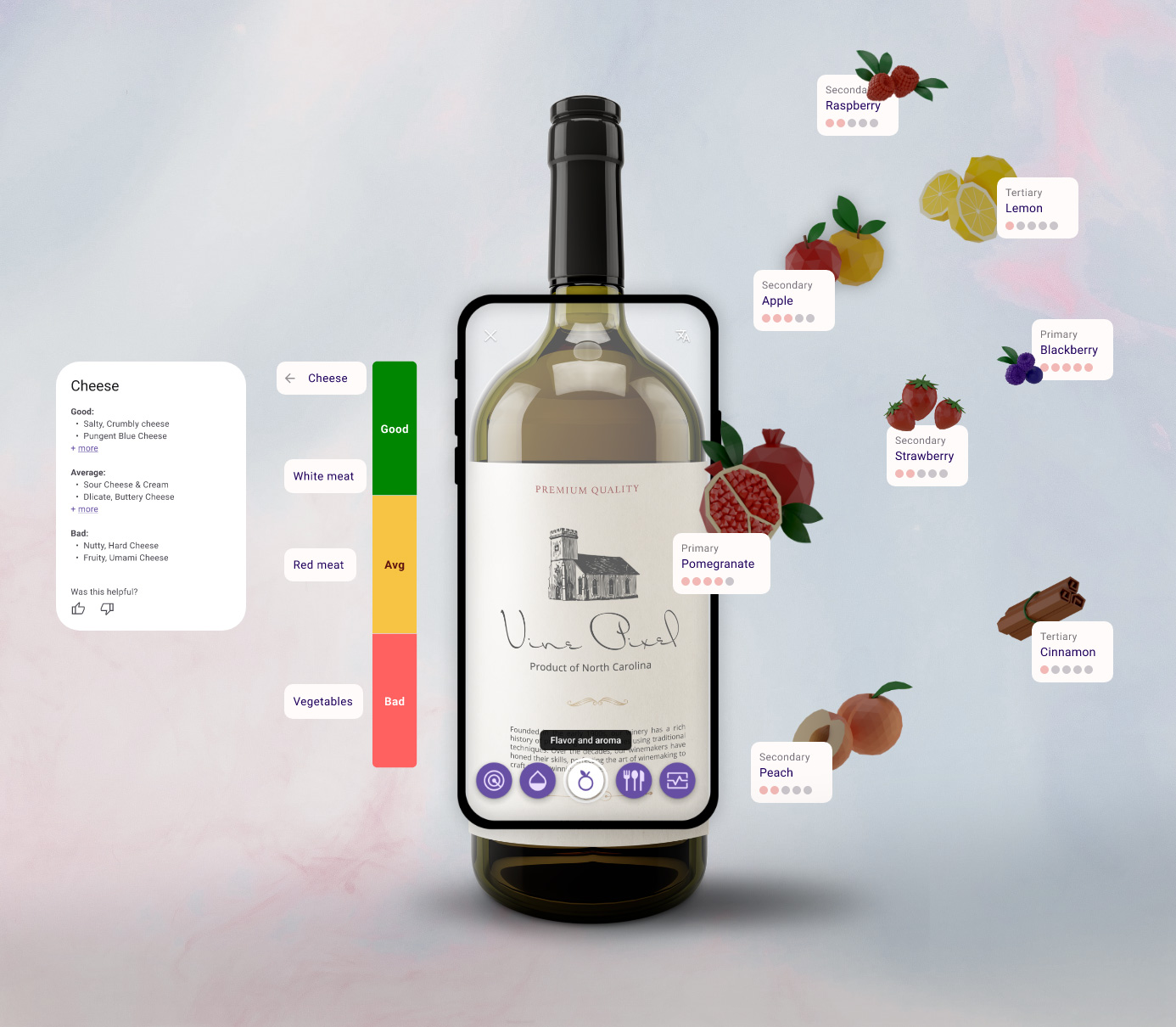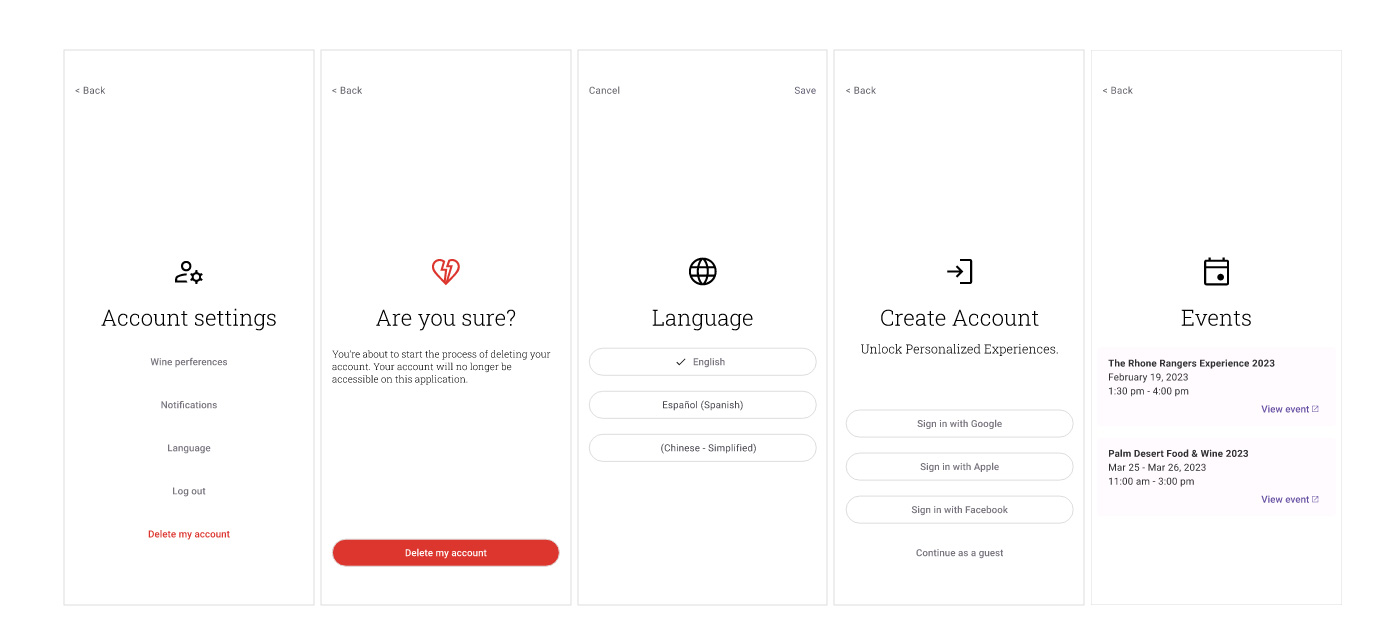 Low-Poly 3D Design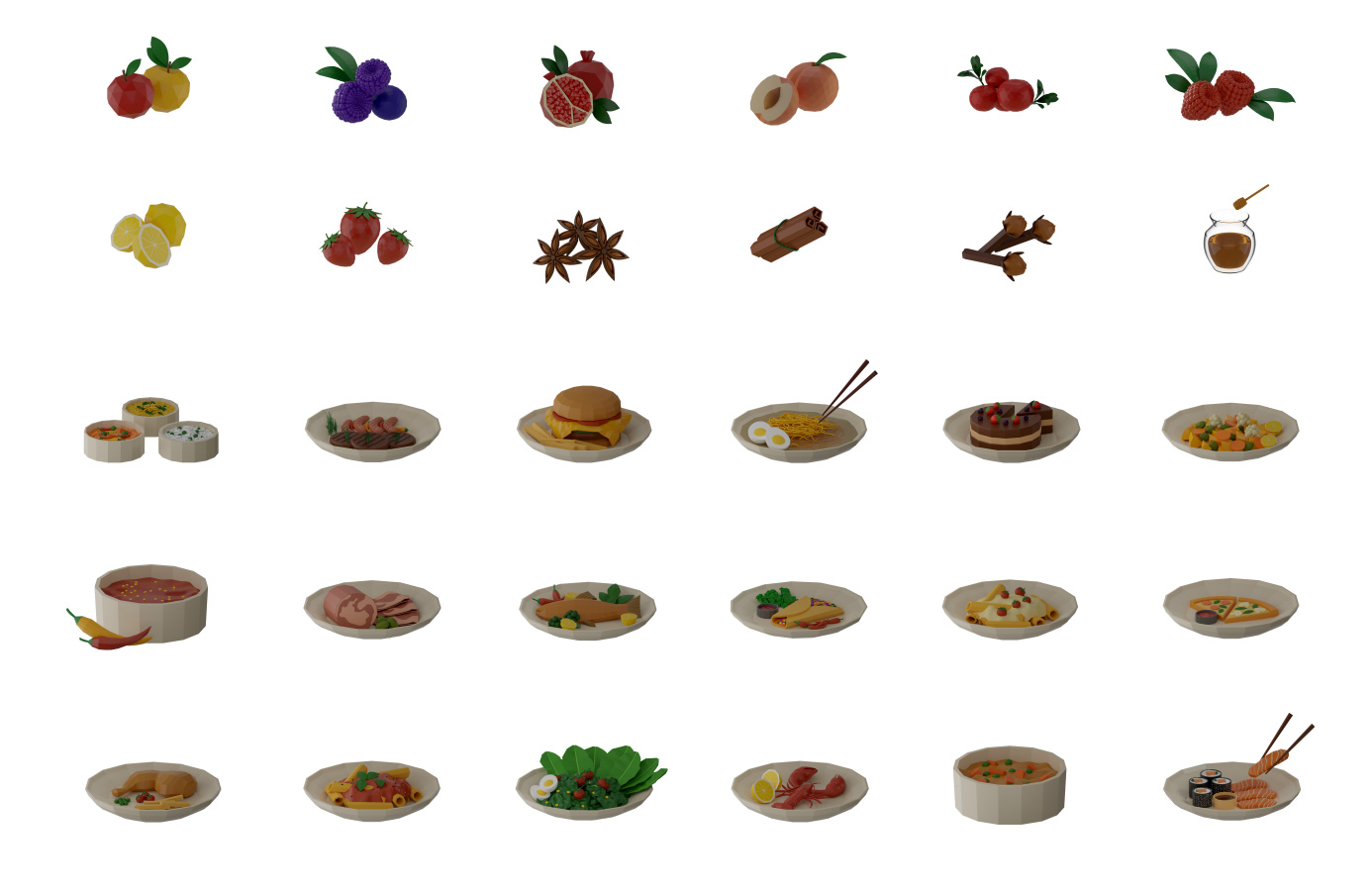 Outcome
As a result, I validated the MVP with a small group of consumers and wineries, and launched a pilot version of the app.
I delivered a short-term and long-term product strategy with key feature solutions that align with their North Star metrics, which guide the product management decisions and help us measure the success of the app.
75%

of pilot users explored all the options in the app, indicating high engagement.

60%

of pilot users indicated that they would reuse the app for their next purchase, indicating a high level of trust.

80%

of pilot users appreciated the detailed wine information, nutrition facts, and food pairing.

50%

reduced costs in packaging and labeling for small wineries by using this solution.
If you're interested in collaborating on a project or have any questions, don't hesitate to reach out!
Let's chat